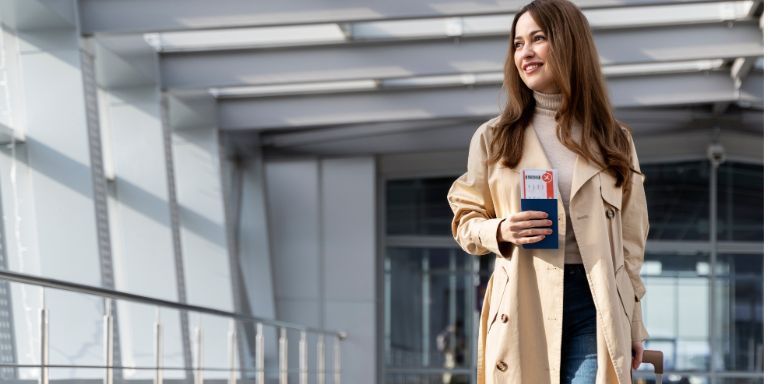 One of the key requirements that one needs to fulfill while planning to immigrate to Canada is demonstrating proficiency in either English or French, the official language of the country. To assess language skills, Canadian immigration authorities recognize several standardized language tests. In this blog post, we will explore the three most commonly accepted tests: IELTS, CELPIP, and TEF. It is necessary to understand the requirements and differences between the entrance tests that will help you make an informed decision and increase your chances of a successful immigration application.
1. International English Language Testing System (IELTS)
One of the most widely recognized English language tests in the world is IELTS and is accepted for Canadian immigration purposes. It assesses proficiency in listening, reading, speaking and writing skills. IELTS scores are reported on a 9-band scale, with each band representing a level of competence. To qualify for Canadian immigration, you generally need a minimum score of 6.0 to 6.5 in each language skill, depending on the specific immigration program.
2. Canadian English Language Proficiency Index Program (CELPIP)
CELPIP is an English language test designed to assess functional language skills needed for immigration, work, and citizenship in Canada; Developed specifically for Canadian English. It evaluates listening, reading, writing, and speaking abilities. CELPIP scores are reported on a scale from 1 to 12, with 12 being the highest proficiency level. Typically, a score of 7 or higher is required for each parameter of language skill.
3. Test d'évaluation de français (TEF)
The Test d'évaluation de français (TEF) is widely accepted for those applying to immigrate to a French-speaking province or who wish to showcase their French language skills,. It assesses your proficiency in listening, speaking, reading, and writing in French. TEF scores are reported on a scale of 0 to 990, with each section assigned a score between 0 and 495. The required scores for immigration may vary, but a minimum level of B1 or higher is usually expected for each skill.
Key Differences
While IELTS and CELPIP are English language tests, TEF focuses on French proficiency. Each test has its own scoring system, sections, and testing formats. It's important to choose the test that aligns with your language skills and immigration goals. Here are a few notable differences:
a. Test Format: IELTS and CELPIP include face-to-face speaking interviews, while TEF uses recorded interviews.
b. Scoring: IELTS and CELPIP use band scores, while TEF employs a numeric scoring system.
c. Section Length: IELTS and CELPIP have fixed section lengths, whereas TEF varies the section length based on the test taker's performance.
Choosing the Right Test
Before deciding which language test to take, consider the following factors:
1. Immigration Program: Check the specific language requirements of the immigration program you are applying for, as the required test and scores may vary.
2. Familiarity and Comfort: Review the test formats and choose the one that aligns with your language strengths and preferences.
3. Preparation Material: Explore the available study materials, sample tests, and preparation resources for each test to ensure you have adequate resources to study and practice.
4. Test Availability: Consider the test locations and availability in your area, as some tests may be more accessible than others.
Demonstrating language proficiency is a crucial step in the Canadian immigration process. The IELTS, CELPIP, and TEF tests are widely accepted and recognized by Canadian immigration authorities. Each test has its own requirements, formats, and criteria but what is best for you is to be analyzed. Settlewise International is one of the best Canada PR consultancy in Ahmedabad, Gujarat which provides free consultation to people who are dreaming to make their future in Canada. Consult them and shape your future with a hassle-free experience.

ANY QUESTIONS? CALL US

EMAIL ADDRESS

OFFICE LOCATION
1st and 2nd floor, Commerce house 3 Opp. Galaxy Bazaar, opp. Himalaya Mall, Vastrapur, Ahmedabad, Gujarat 380052