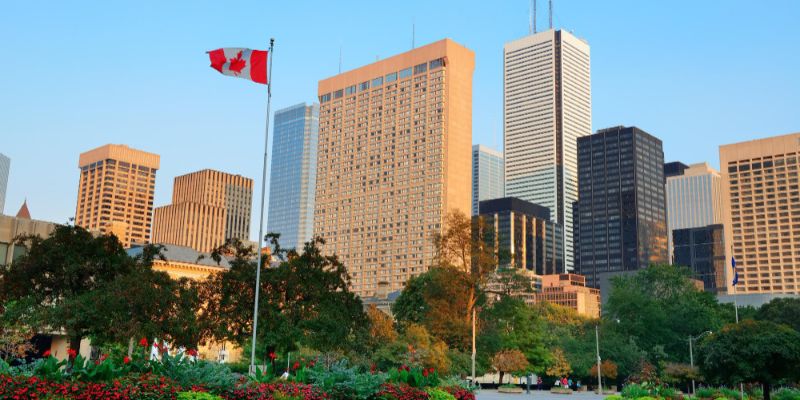 Yes, it's right! Canada releases the numbers of its most recent all-program Express Entry draw on September 28, 2022. This draw issued 3750 invitations to applications with a minimum Comprehensive Ranking Score of 504. There was a spike of 500 invitations issued over the previous draw. The All-program Express Entry draws were suspended for over 18 months starting in December 2020 due to a backlog in applications. During the pause, applicants from the Canadian Experience Class or PNP were issued invitations to apply. In September 2021, IRCC also put a hold on draws for the CEC.
Let's take a glimpse at what is Express Entry…?
Express Entry is the application management system for three Canadian immigration programs: the Canadian Experience Class (CEC), the Federal Skilled Worker Program (FSWP) and the Federal Skilled Trades Program (FSTP). Provincial Nominee Program (PNP) candidates in the Express Entry pool are already eligible for at least one of these programs.
Express Entry uses a points-based system, the Comprehensive Ranking System (CRS), to rank candidates' profiles. The top-scoring candidates receive an Invitation to Apply (ITA) and can then apply for permanent residency. After the candidate applies, an IRCC officer reviews the application and decides. The officer will ask for biometrics and may set up an interview or request more documents. Once this is complete, if approved, the candidate is now a permanent resident of Canada and one step closer to becoming a Canadian citizen.
Backlog Decreased
Immigration, Refugees, and Citizenship Canada (IRCC) have released data that confirms the backlog for all applications has decreased to 2.6 million between July and August 31. This also involves several Express Entry applications that are still under processing. In July, there were 51,616 applicants in the Express Entry inventory. As of Aug 31, the number has reduced to 40,180, and IRCC has experienced a fall of over 10000 applications in almost six weeks. More than half of the Express Entry applications currently in the inventory are from the candidates in the provincial nominee programs. This is significant as numerous PNPs are aligned with Express Entry programs, known as enhanced nominations. According to IRCC, the backlog of applications under enhanced PNPs has been reduced. Although, there was an increment in applications for PNPs in which applicants apply directly to a provincial government. Till now, Canada has offered invitations to 28039 immigrants through Express Entry programs. This is associated with the Immigration Levels Plan 2022-2024 in which Canada is aiming at around 432000 new immigrants by the end of the year 2022. Therefore, it seems that Canada is on the right track to meet the target as over 300,000 newcomers, across all businesses, are welcomed to immigrate to Canada.
Job vacancies at an all-time high
The peeps who make up most Canadians in working age, will shortly reach retirement peek, making the shortage of skilled workers even worse. In 2023, the Express Entry will adapt to address the labour deficit. The IRCC will soon have the authority to issue ITAs to candidates with specific educational credentials, professional experiences, or language proficiency who are well-suited to help the Canadian economy and labour force. This adjustment will influence how significant a characteristic is because there may be targeted draws that give other traits greater weight. The strong immigration goals of Canada, particularly those attained through Express Entry programs, are a result of several factors, including a current 5.7% unemployment rate.
Contact Us for help regarding Canada pr consultancy in Ahmedabad
Read Our Latest Blog on: Glimpse On Pnp Program & Easy Way Out To Get Pr

ANY QUESTIONS? CALL US

EMAIL ADDRESS

OFFICE LOCATION
1st and 2nd floor, Commerce house 3 Opp. Galaxy Bazaar, opp. Himalaya Mall, Vastrapur, Ahmedabad, Gujarat 380052