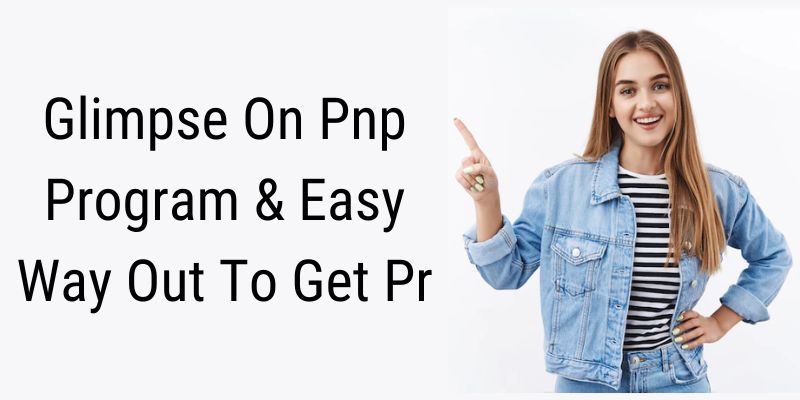 The PNP Program created by the government in order to spread immigration across Canada, also is well known as Provincial Nomination Program. The PNP program has achieved massive success during the last years, in fact welcomed more than 80,000 newcomers each year and is continuing the top economic class pathway in 2022-2023 also.
The PNP program enables provinces and territories in Canada to nominate individuals they consider can fulfill their economic and local needs. After being selected, candidates can apply for Canadian PR to settle in that specific province. International candidates who want a provincial nomination have two options to get it:
Apply directly to a province via a base stream
Be nominated under the Express Entry system
The BASE STREAM for PNP program
For the people who keenly want to get Canadian permanent residence through this program can do it by applying directly to a province. As an international candidate you can decide the province depending on lifestyle, career and money budget. Once the candidate submits the application, the province reviews and decides whether to give or not the provincial nomination. If the candidate is nominated, they submit it along with their permanent residence application to IRCC. In the end, IRCC oversees granting PR. Also, candidates in the Express Entry pool can apply for the PNP base stream to seek an additional program for Permanent Residency.
Process for Express Entry
Step 1: Ensure you are eligible for the Express Entry and PNP.
Step 2: Build an Express Entry profile.
Step 3: Wait to see if you receive a notification of interest for a province. If you do, accept it and submit your provincial nomination application.
Step 4: Receive the provincial nomination and add it to your Express Entry profile. It will give you 600 additional CRS points.
Step 5: After receiving an Express Entry invitation for your permanent residence application from IRCC, submit it.
Step 6: Go for a medical exam and a police check.
Step 7: Once approved, you will receive your PR card.
PNP Costs
Also, if you apply with a PNP, you will basically pay application fees twice.
Once to a province for processing your PNP application.
Then to IRCC to process your permanent residence application.
However, there are some provinces and territories that don't charge for provincial nomination:
Newfoundland and Labrador
Northwest Territories
Nova Scotia
Yukon
Language Requirements
PNP stream has its requirements. It also applies to language standards. Then, you need to take one of the official language tests to qualify for the PNP program.
English
CELPIP General
IELTS General
French
If you are looking for guidance regarding Pnp Program then contact the Canada pr consultancy in Ahmedabad, we are here at SettleWise International.

Read Our Latest Blog: Guide To Clear Canada Pr Application

ANY QUESTIONS? CALL US

EMAIL ADDRESS

OFFICE LOCATION
1st and 2nd floor, Commerce house 3 Opp. Galaxy Bazaar, opp. Himalaya Mall, Vastrapur, Ahmedabad, Gujarat 380052