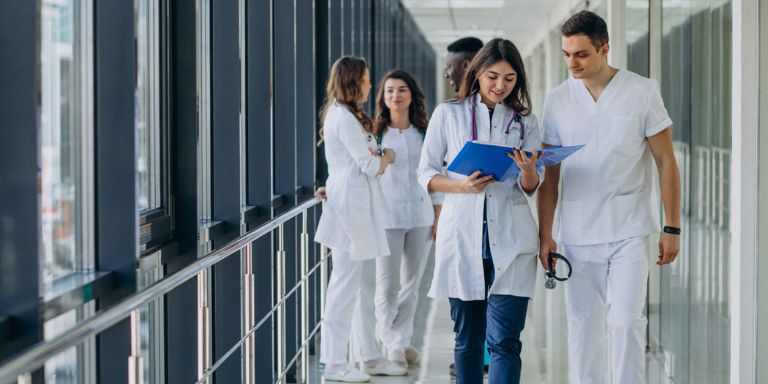 Canada has always been a choice of all the people who want to move to abroad for studying or working purpose. But in concern to qualified physicians the shortage continues which is gradually been solved as Immigration Refugees and Citizenship Canada (IRCC) has made
changes that will exempt physicians already in Canada as temporary residents from some of the current requirements involved in obtaining permanent resident status through Express Entry programs.
Notably the physicians who are already working in Canada find themselves unable to qualify for Express Entry because they are using "fee-for-service" model which doesn't come under employer-employee relationship. The physicians on paper are just considered self-employed and who gain this experience within Canada, are not eligible for most economic
immigration pathways, such as those offered under Express Entry. It is important to note that being self-employed on its own does not render a candidate ineligible. If a candidate has gained at least one year of work experience abroad, or as an employee in Canada, they may still be eligible for an Express Entry program.
Also Read: Easy Way Out To Get Pr!
The measure is another attempt by IRCC to attract and retain physicians and other healthcare workers. As of June 2022, approximately 4,300 permanent residents were admitted under the health care streams of the time-limited Temporary Residence to Permanent Residence pathway.
Nationwide shortage of healthcare workers
Canada currently has a job vacancy rate of nearly 6% in the healthcare sector. This means that in the second quarter of 2022, there were over 136,000 healthcare professions that needed to be filled across the country. Manitoba has the highest vacancy rate at 6.7%.
Data from IRCC suggests that one in four healthcare workers in Canada is an immigrant. This includes 36% of physicians. The same data highlights that there are nearly 500,000 workers in the health-care sector that are over the age of 55 and therefore will hit retirement age, 65, in the coming decade. To combat this shortage, and shortages across all sectors, Canada's Immigration Levels Plan is targeting the highest ever numbers of new
permanent residents across all lines business. Most newcomers will come from economic class programs.
So far in 2022 IRCC has accepted over 8,600 temporary and permanent resident applications from foreign nationals intending to work in the health sector.
Changes coming in Express Entry
The exception for physicians signals the start of changes in Express Entry that can be expected to continue into 2023. Last June, Bill C-19 received Royal Assent in Parliament, and will give IRCC more authority to target Express Entry candidates who have specific work experience, education, or language abilities, rather than issuing invitations to apply to
a wider range of candidates based solely on their CRS scores, as is currently the norm.
Fraser told CIC News in an interview in June that the new authorities will allow Canada to invite candidates who are already primed for success in the labour market and will therefore be better placed to contribute to Canada's economy, rather than overloading already robust labour sectors with new applicants.
"If you're in a circumstance where you have an abundance of applications that are all in one particular sector, and that sector doesn't have high needs in Canada the Express Entry system as it exists today, is likely to bring in people that might not be perfectly matched to the needs of the Canadian economy," said Fraser.
Express Entry

Express Entry is an application management system that uses a points-based system, the Comprehensive Ranking System (CRS), to rank candidates' profiles in the Federal Skilled Worker Program, the Federal Skilled Trades Program, or the Canadian Experience Class. The top-scoring candidates receive an Invitation to Apply (ITA) and can then apply
for permanent residence. IRCC has a processing standard of six months for new Express Entry applications.
Express Entry is the fastest and most popular pathway to permanent residence for immigrants seeking a new life in Canada.
Canada welcomes around 110,000 skilled workers through the Express Entry system each year.
How can you apply for Express Entry?
Applying to Express Entry is a two-step process. The first step is to submit your profile which requires the following documents:
Language test results
Educational credential assessment report
A passport or travel document
After you submit your profile and you receive an invitation to apply for Canadian permanent residence, you will need to provide a more substantial application that includes reference letters, additional identity documents, police clearance certificates, and results of a medical examination.
Contact Us for: Canada immigration consultants ahmedabad

ANY QUESTIONS? CALL US

EMAIL ADDRESS

OFFICE LOCATION
1st and 2nd floor, Commerce house 3 Opp. Galaxy Bazaar, opp. Himalaya Mall, Vastrapur, Ahmedabad, Gujarat 380052